Celebrating our Faith
"Our community, growing & learning together with Christ"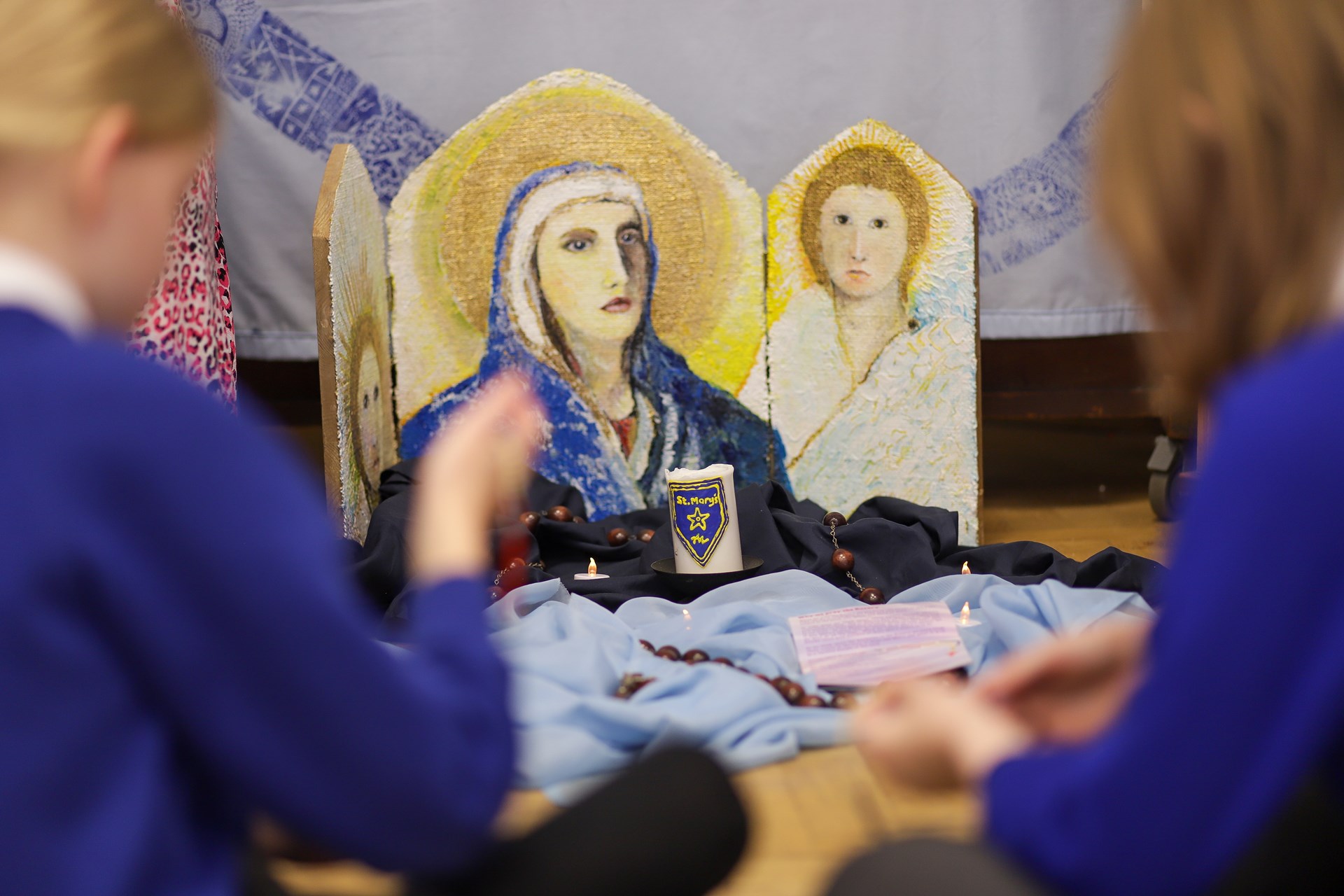 Our Lady crowned with flowers
The Catholic ethos of St. Mary's, Wednesbury is something very special - something almost tangible which people comment on after visiting our school.
Our foundation rests firmly on the Gospel values, and we endeavour always to live out those values in the way we welcome and support one another.
We have a very close and special relationship with our Parish and our local community and enjoy supporting each other in many different ways.
Mass is celebrated weekly either in church or in school. Parishoners are always welcomed to Mass at school.
We hold R.E. themed workshops with parents.
We have a programme of assemblies that are led by pupils, classes and external visitors.
In our classes we enjoy daily Collective Worship. We share our faith journey with one another.
Our Gospel Assembly on Monday helps us to understand the Sunday Gospel. We discuss how it influences the decisions we make.
Father Paul is a regular visitor to school. We invite him in to help with our R.E. lessons from time to time and with the questions we have about our faith.
We enjoy sharing our talents – singing as a choir in the locality at Christmas time, e.g. nursing homes or supermarkets.
We extend our sacramental programme to children outside of the school but in our parish working closely with Father Paul.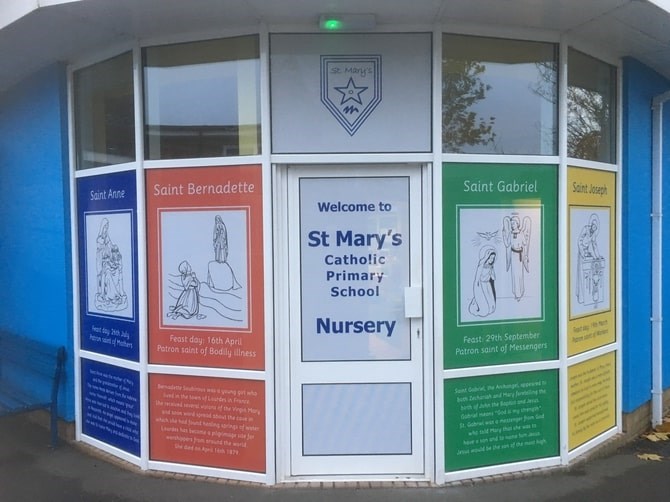 New signs to the Nursery doors (October 2018)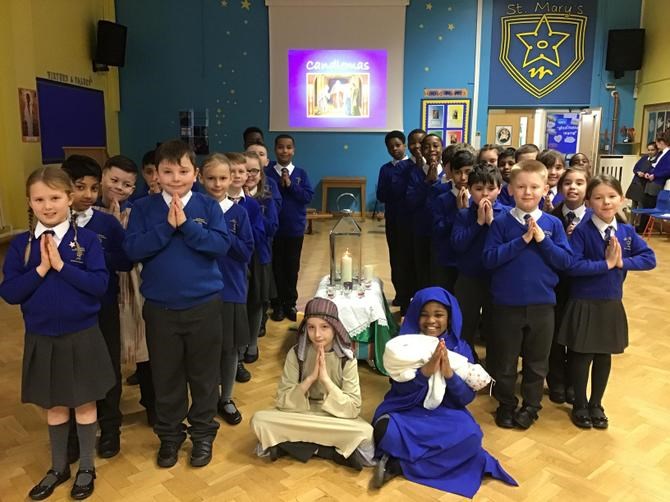 Celebrating the Anunciation (March 2019)